Tribal Scholarships
Tribal Scholarships are available from Tribes and Native American Organizations. You will need to contact your Tribe or the Organization for information on how to begin their Scholarship process. To have UNM send your Information to the Scholarship organization or Tribe you will need to complete the steps below.
Tribal Scholarship Procedure at UNM
Student Steps: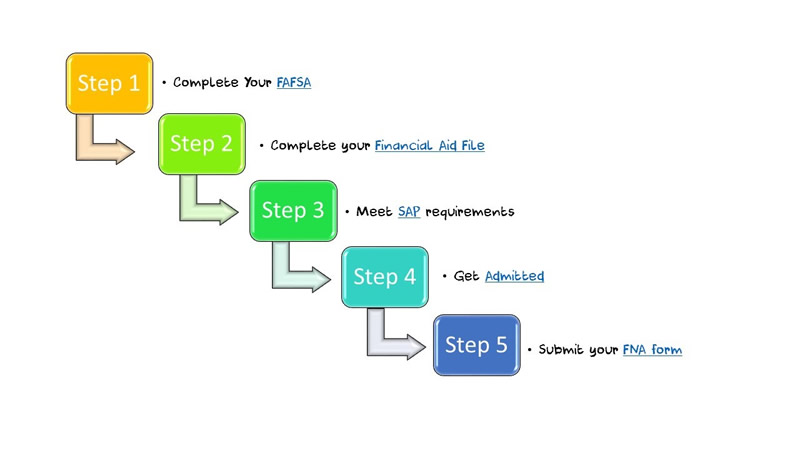 ONNSFA (Navajo) Tribal Scholarship Information
Tribal Needs Analysis Process in depth
UNM Tribal Liaison Steps:
UNM Tribal Liaisons are Financial Aid Officers assigned to assist students with the financial needs analysis process.
Receive FNA form.
Verifiy FAFSA, complete file and SAP requirements are met (if steps are not complete FNA will not be sent).
Send FNA if all requirements (steps) above are complete.
Post an estimated award as a placeholder until Scholarship check is received from Tribe/Organization.
Receive and release Scholarship award once funds are received from Tribe/Organization.
NOTE: IF you drop classes or completely withdraw your award and future awards may be canceled and returned which can result in a balance owed to UNM.
Tribal Scholarship Listing and Deadlines
Native American Scholarship Organizations
Institutional Scholarships (UNM)
Loans and Tribal Awards:
Loans are automatically offered to all students. Offered loans are not a real loan until they are accepted by you, the student, and the loan documents are completed (pre-loan counseling and MPN). However, Loans are automatically considered as a part of your Award Information and can count against your Tribal Scholarship Eligibility by taking up space in your Cost of Attendance (COA). To cancel your loans you can submit the Financial Aid Change Form. Loans can be re-requested anytime during the semester as long as you are at least halftime and you have room in your COA.
Cost of Attendance and Tuition Rates:
The Financial Aid estimated Cost of Attendance (COA) is used to determine the amount of financial aid you can receive. Your Tribal Scholarship often uses your COA minus your Expected Family Contribution (EFC) to determine "Financial Need".
Additional Resources for Tribes and Tribal Organizations:
General Award Information:
Award requirements (enrollment, gpa, etc.) are decided by the Scholarship Organization or Tribe.
Awards are paid to a student's Bursar Account (towards tuition, room and board, course fees, etc.).
If you drop or withdraw completely you may be ineligible for the scholarship and the award may be returned upon the request of the Tribe/Organization.
If you are denied a scholarship, you will need to inform our office so your estimated award (placeholder) can be removed.
Contact your Tribe Higher Education Office or Tribal Scholarship Organization with any changes, questions or concerns.
Here is a list of Quick links that may assist you: